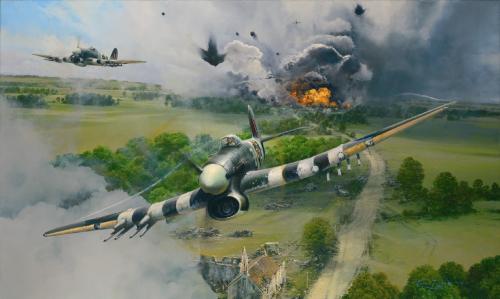 This stunning new release has to be one of my favourite Robert Taylor's in recent years. and judging by the buzz it has created on some of the aviation forums I visit, "
Closing The Gap
" is going to go down a storm. I couldn't help but reserve a Normandy Veterans Edition as I've got a feeling this will be a worthwhile investment.
It's great to finally have a print that really does the Typhoon justice and to be honest apart from Richard Taylors "
Typhoon Scramble
" (see below) I've nearly always been disappointed with previous prints.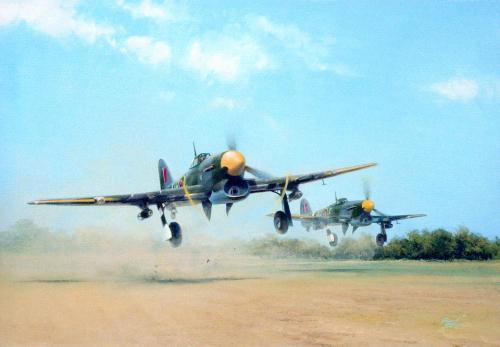 What really sets this print aside apart from the stunning composition is the amount of signatures and the Military Gallery have really gone for it this time. The Normandy Veterans editions feature 20 allied veteran signatures and the Wittman Publishers proofs features an additional twenty-nine Panzer tank commanders and crew who hold Germany's coveted Knight's Cross. It's also matted to include the authentic and very rare signature of Michael Wittmann, the famous German tiger tank ace. All yours for £4995.00. Ouch! This is one for serious collectors only.
I'm now looking forward to the next Robert Taylor print with even greater anticipation.